B I E N F A I T



The name weans "well done" in French, and it is supposed to have been given to the town by French railway workers.
The CPR railway arrived in 1895 and the CNR in 1909.
The Post Office opened April 1, 1893, and closed on June 7 1895.   It reopened December 1, 1903.
The current population is 748.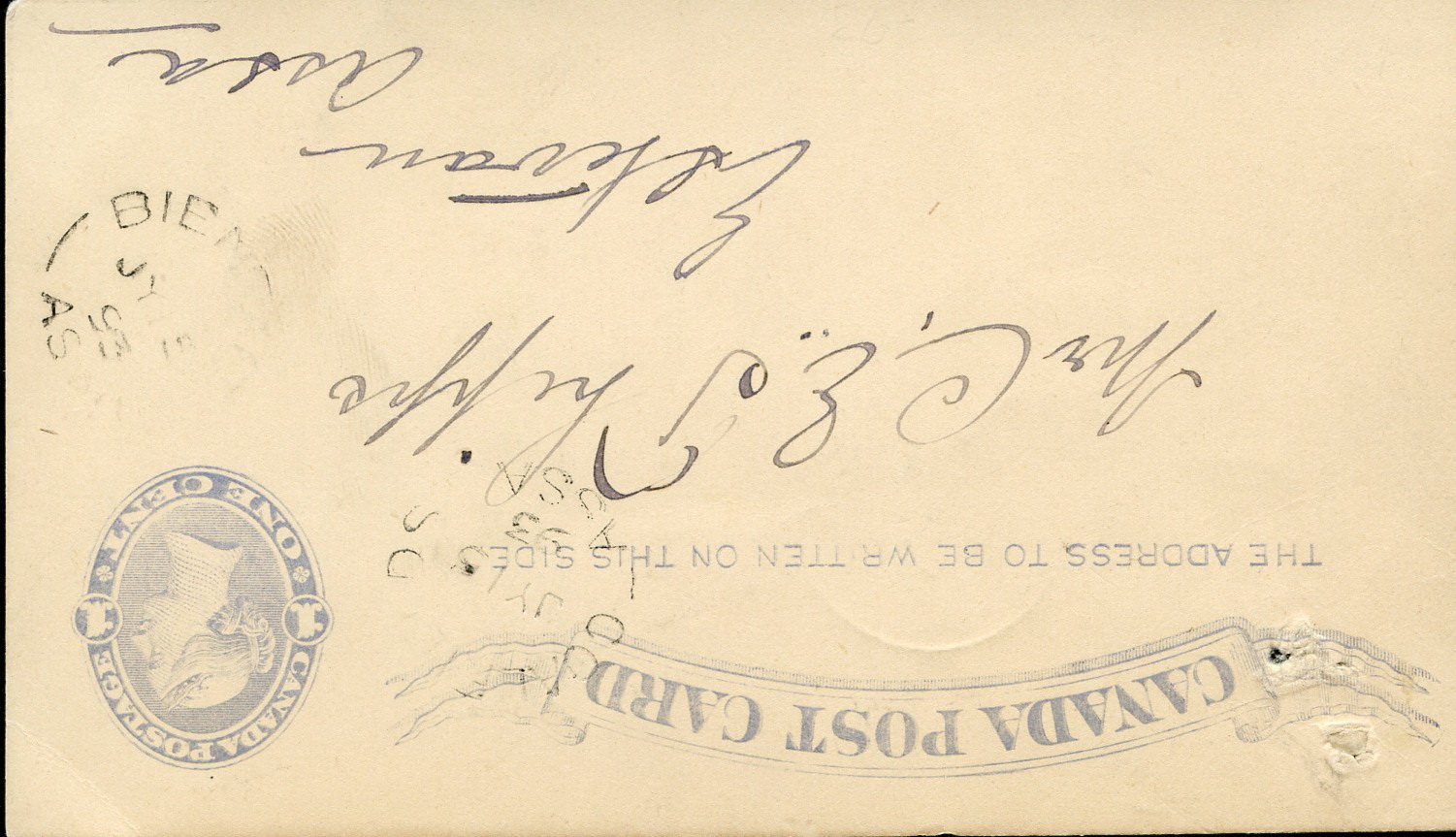 The earliest known postmark from Bienfait dated July 15, 1893, when the town was part of the District of Assininboia.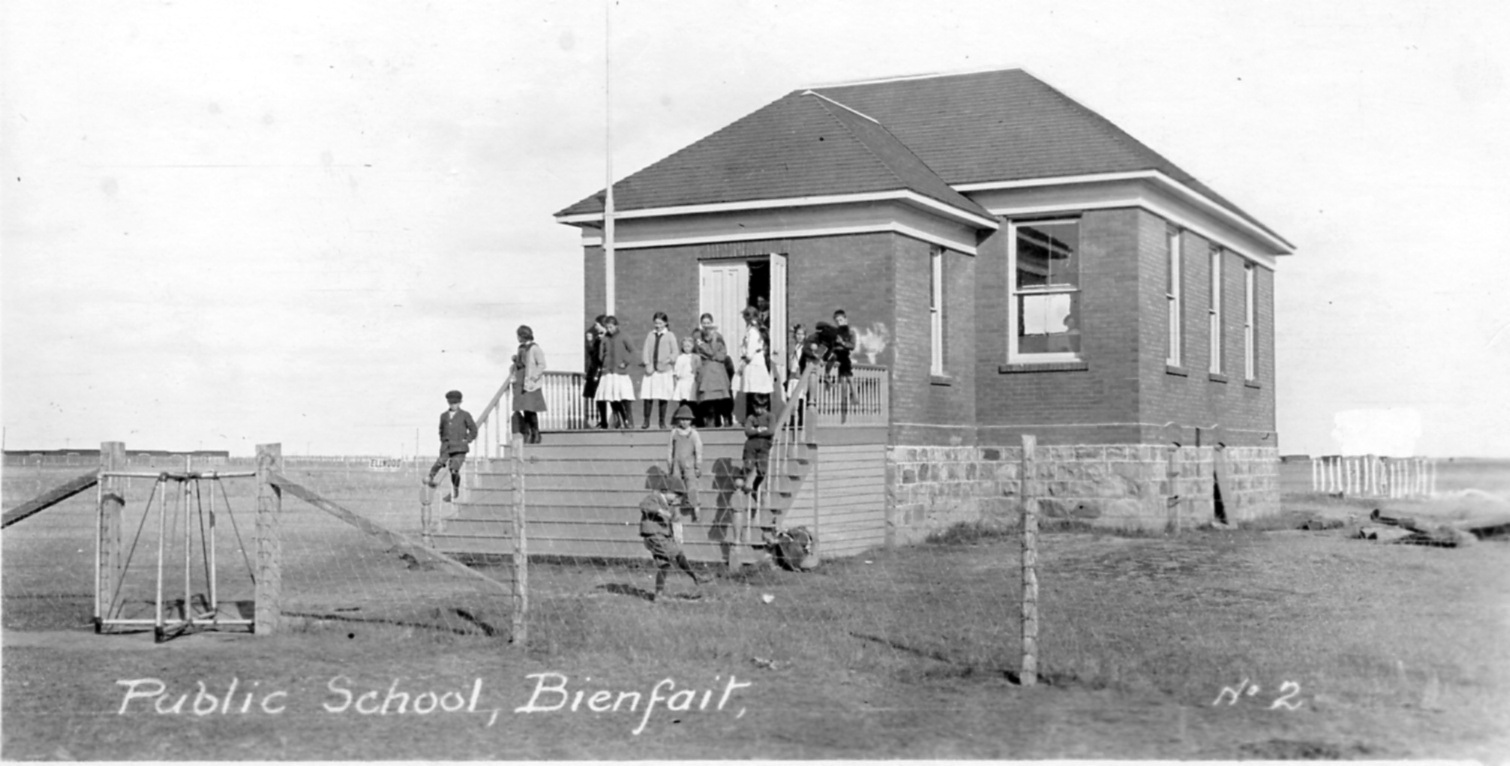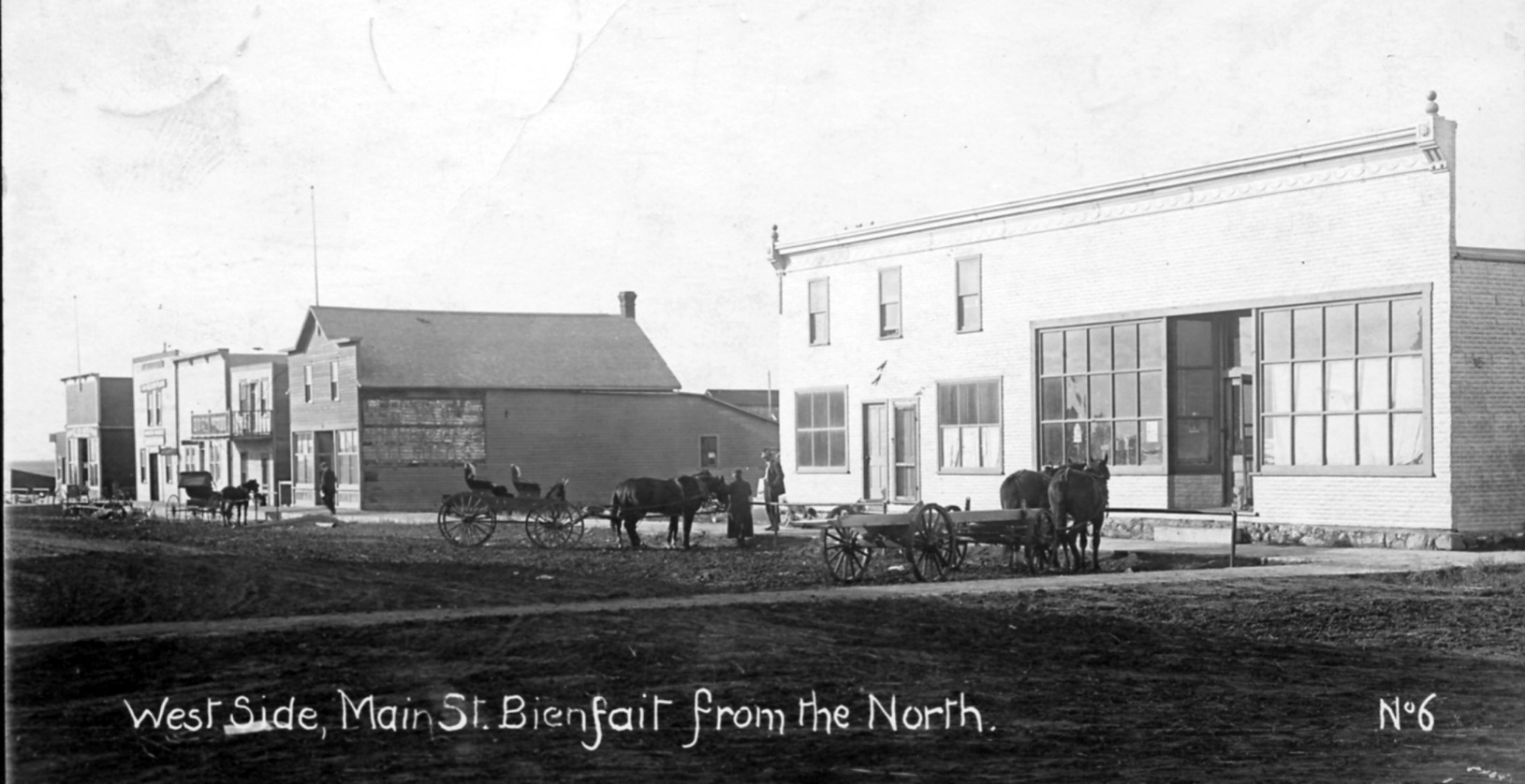 Postmarked 1914.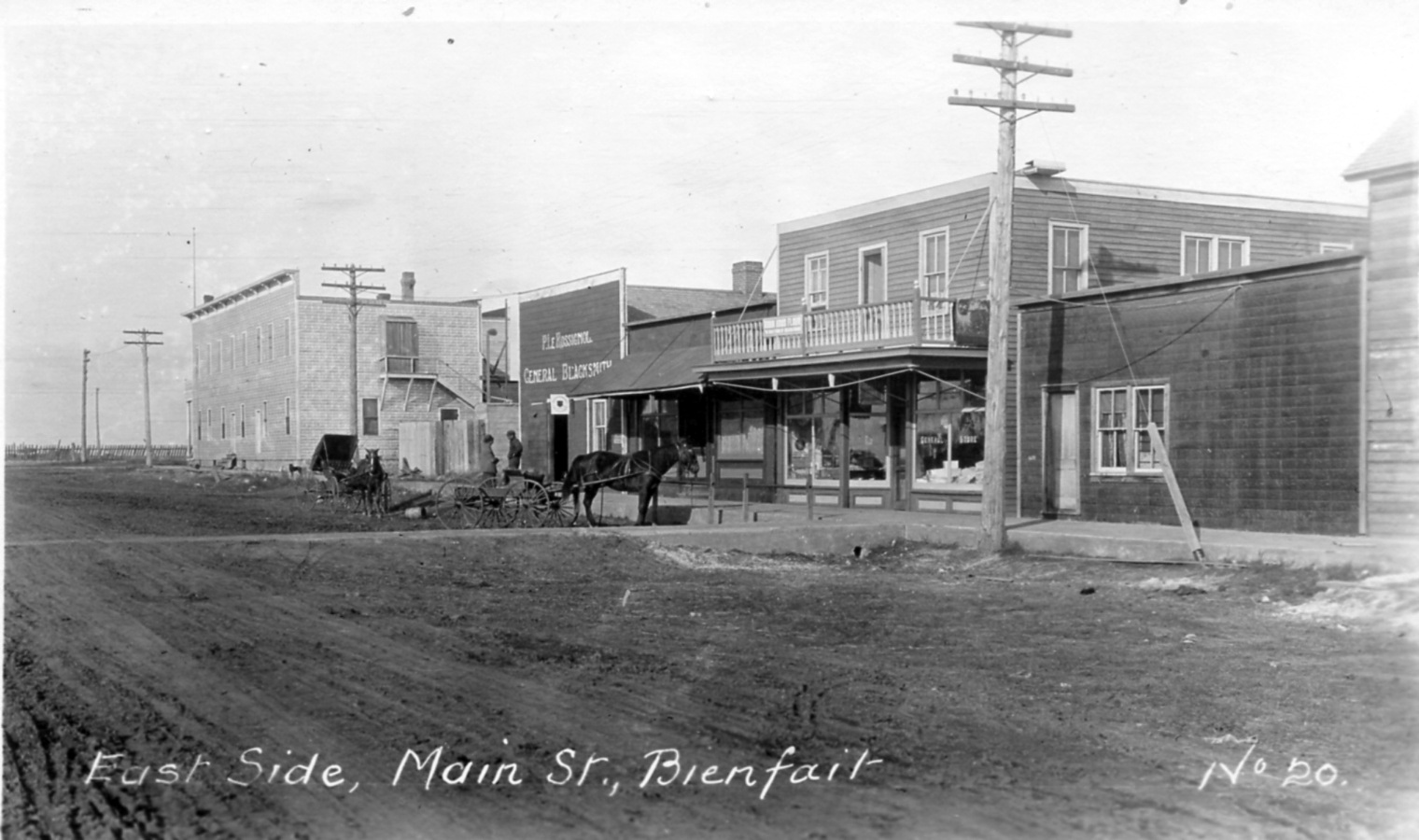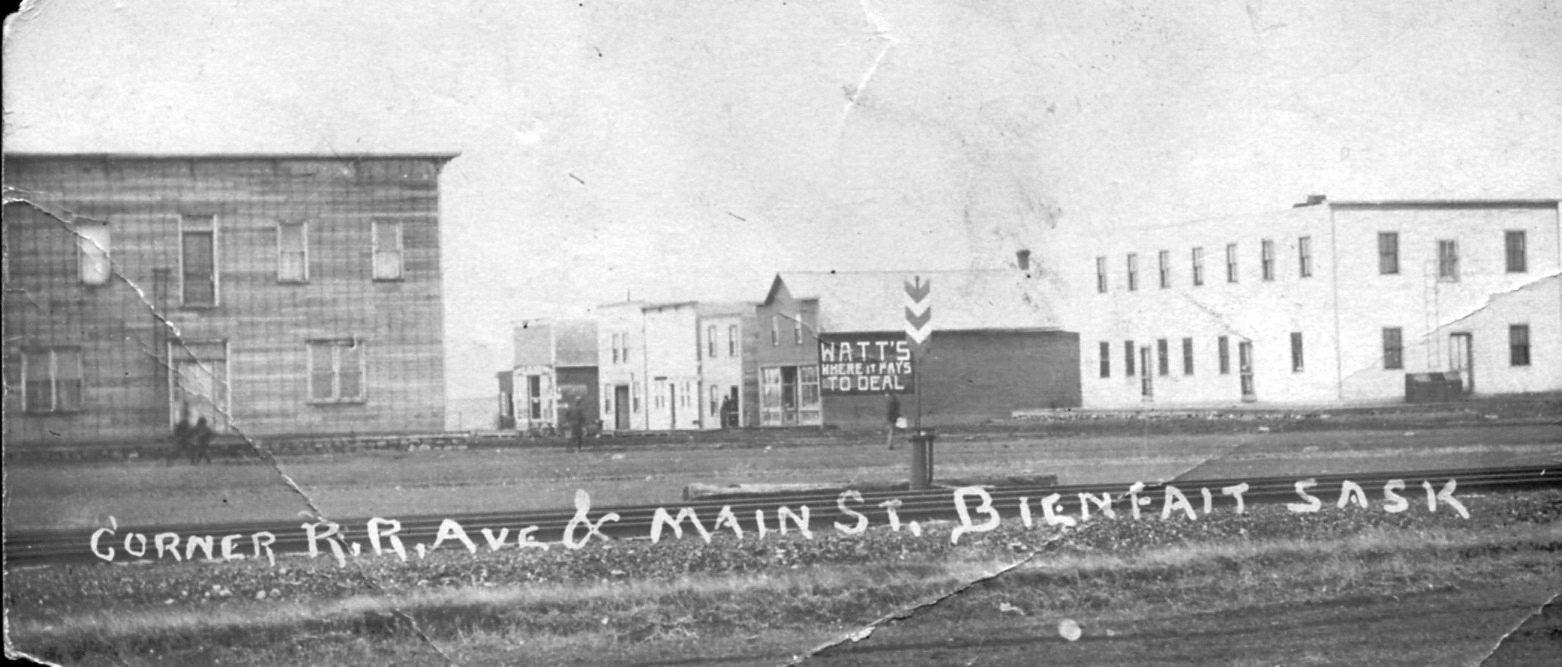 Postmarked 1909.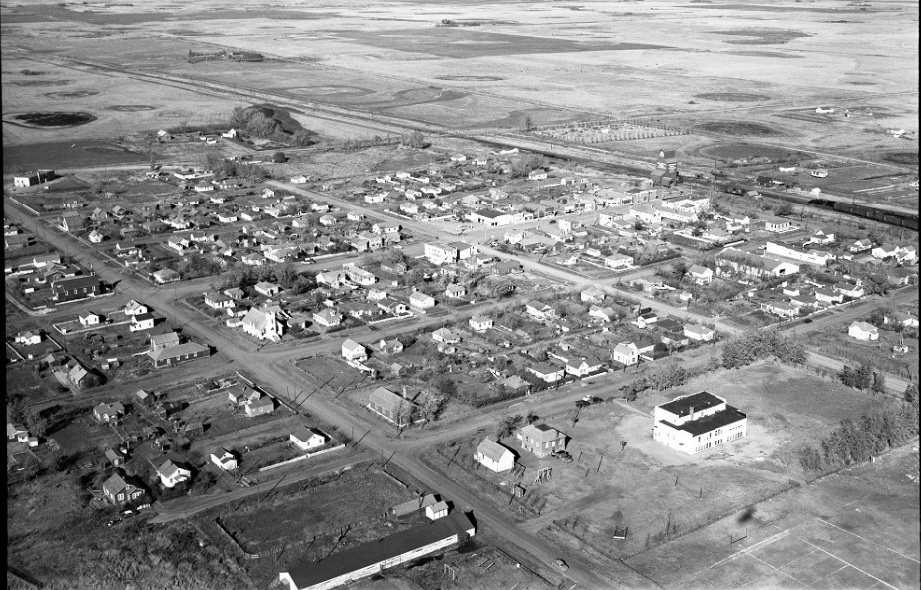 1955