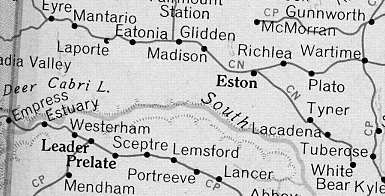 E S T U A R Y



The town was originally named Deer Forks. The name was changed to Estuary on September 1, 1914.
The Post Office opened on July 1, 1912, and closed on April 4, 1930.
The first Postmaster was Oswald Schneider, who held the position from 1912 until 1916.
It is currently a Ghost Town Town.