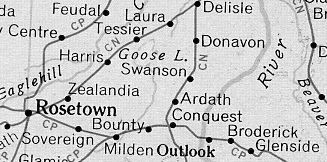 S W A N S O N



The town was named after the first Postmaster A.D. Swanson, who held the position until 1911.
The Post office opened on June 1, 1907, and closed on February 26, 1976.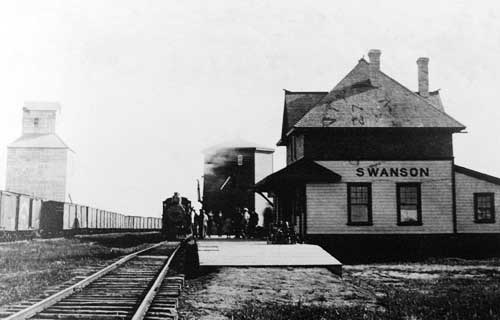 *
1913

Historical information couresy of Pat Girwing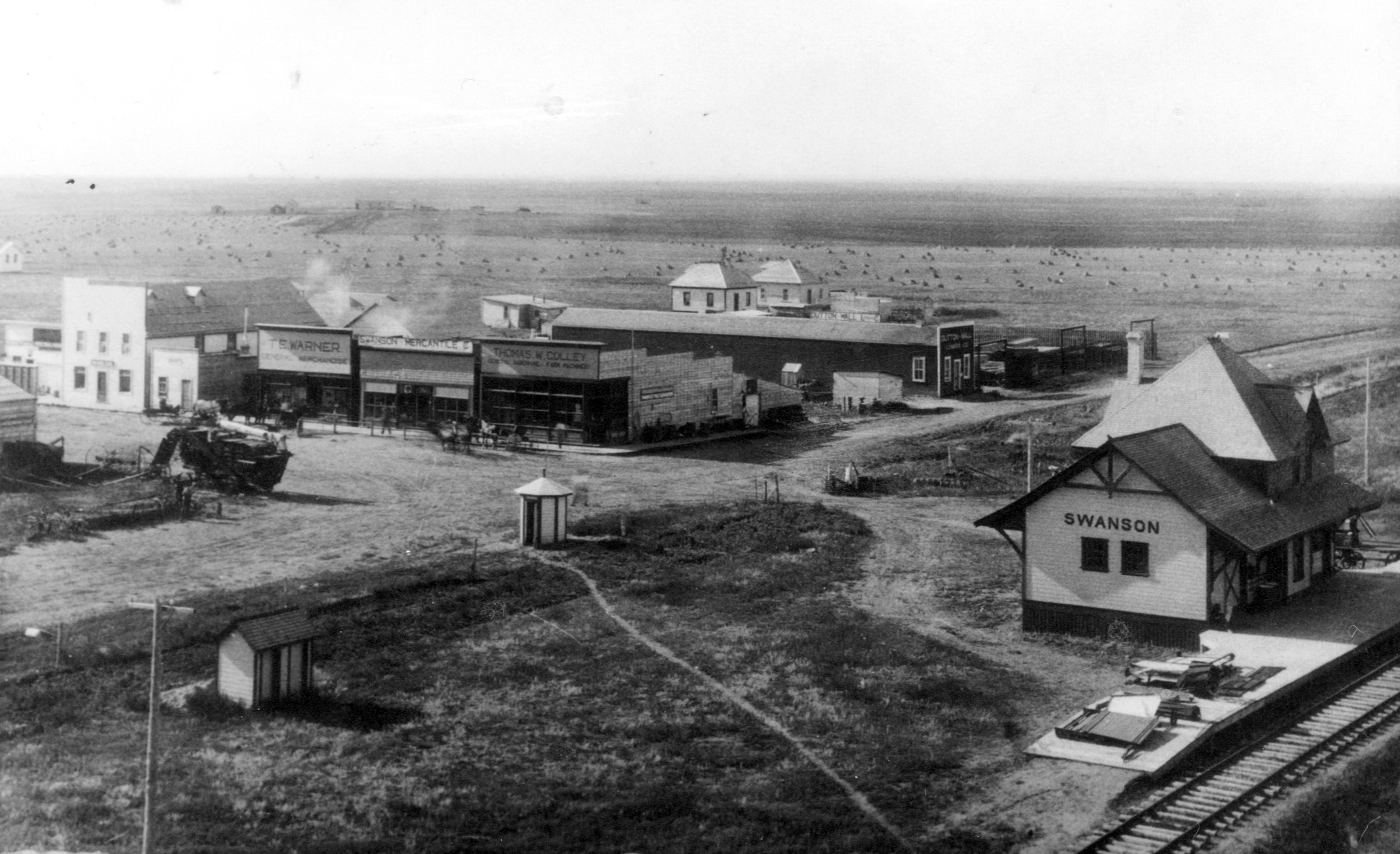 PG
circa 1915.
The photo was likely taken from the railway water tower located NE of the Railway Station.
The stores pictured across the intersection from the RR Station are as follows starting from the far left of the photo.
* Hotel operated by Mr. Belton & Sydney Pipe
* Chinese Laundry operated by Joe Lee
* General Store & Post Office operated by T.E. Warner
* Swanson Mercantile operated by Mr. Stone & Mr. Cosgrove
* Colley Hardware operated by Thomas Colley (It also housed Skjeie Meat Market)
rounding the corner ... the long building was * Dalton Wall Lumber Yard.
On a March night in 1921 a fire fanned by high winds destroyed all the buildings marked with an * above.
Most were never rebuilt. Other businesses (not pictured, across the street, from those above escaped the fire).
Fortunately, none of the Swanson residences were burned in that fire.
However, several families were left homeless due to the fact that they lived in quarters at the back of their family's business.


PG


The school operated until June of 1971. The Swanson School was at first called Knight School. Originally it was a smaller wood structure called Knight School and was moved into the village of Swanson in 1914 from a nearby rural school district. After a few years the name was officially changed to Swanson School. The brick building in the picture eventually replaced the wooden structure, likely in the 1920's.